Refuge Orto di Piobbo on fire
On Saturday 4th May 2019, the refuge Ortu di Pobbio was destroyed by a fire. It is the first refuge along the GR20 trail when you set out from Calenzana in the north of the island.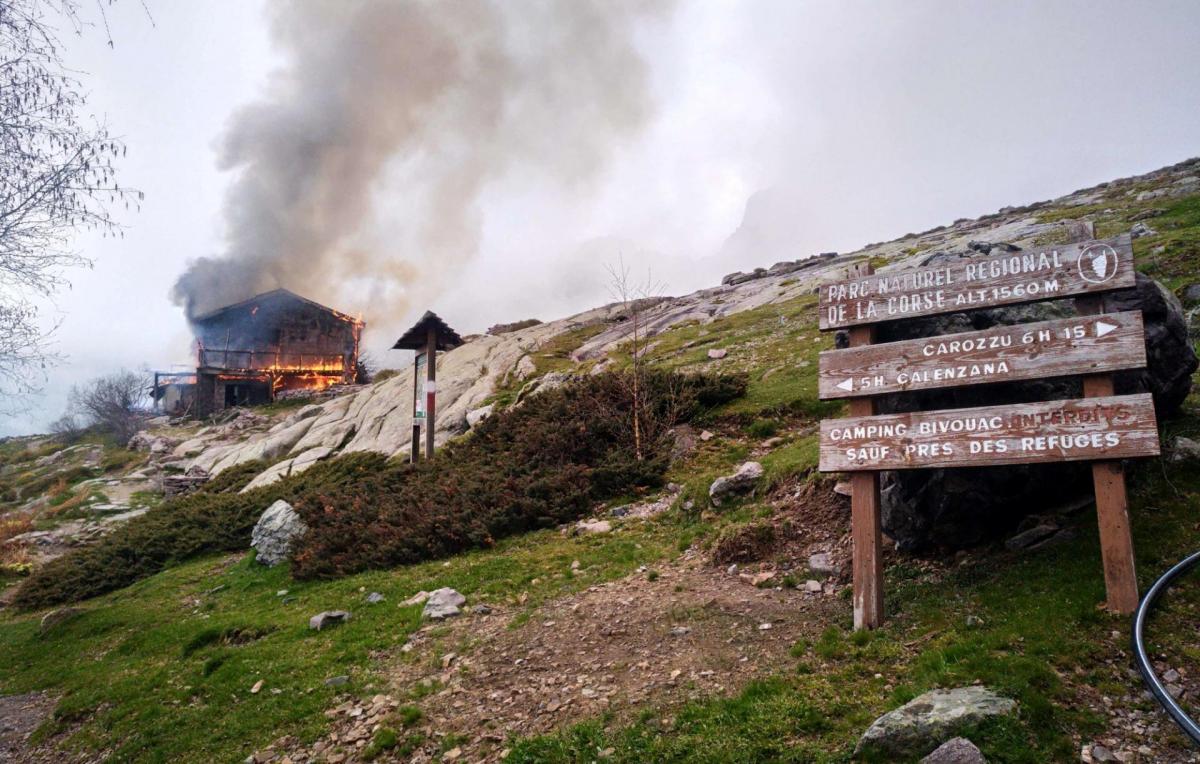 Jacques Costa, the president of the Corsican natural park, made a first statement concerning the incident.
"First of all, I am extremely disappointed for all the hikers, I'm disappointed for all the people that are passionate about these mountains and for my park agents. They have been working hard to prepare the season, they have been sleeping out for weeks, to get everything ready…"
There has not yet been an enquiry to determine the origin of the fire but the police from Corte and Calvi have made their first reports.
Monsieur Costa is determined that the terrible incident will not change anything for the up and coming season.
Park agents will be going up there this week to start clearing the site. Once it is ready, they will install temporary structures and get things ready to welcome walkers. In the long term, the refuge will have to be rebuilt. It was due to open the 12th May and the parc will respect this date.