Richard Branson enjoying the GR20 North
Sir Richard Branson hikes the GR20 North
'Strive' is the name of a challenge, a month long adventure that started in Southern Sardinia, crossed Corsica, via the GR20 North and finished on the summit of Mont Blanc.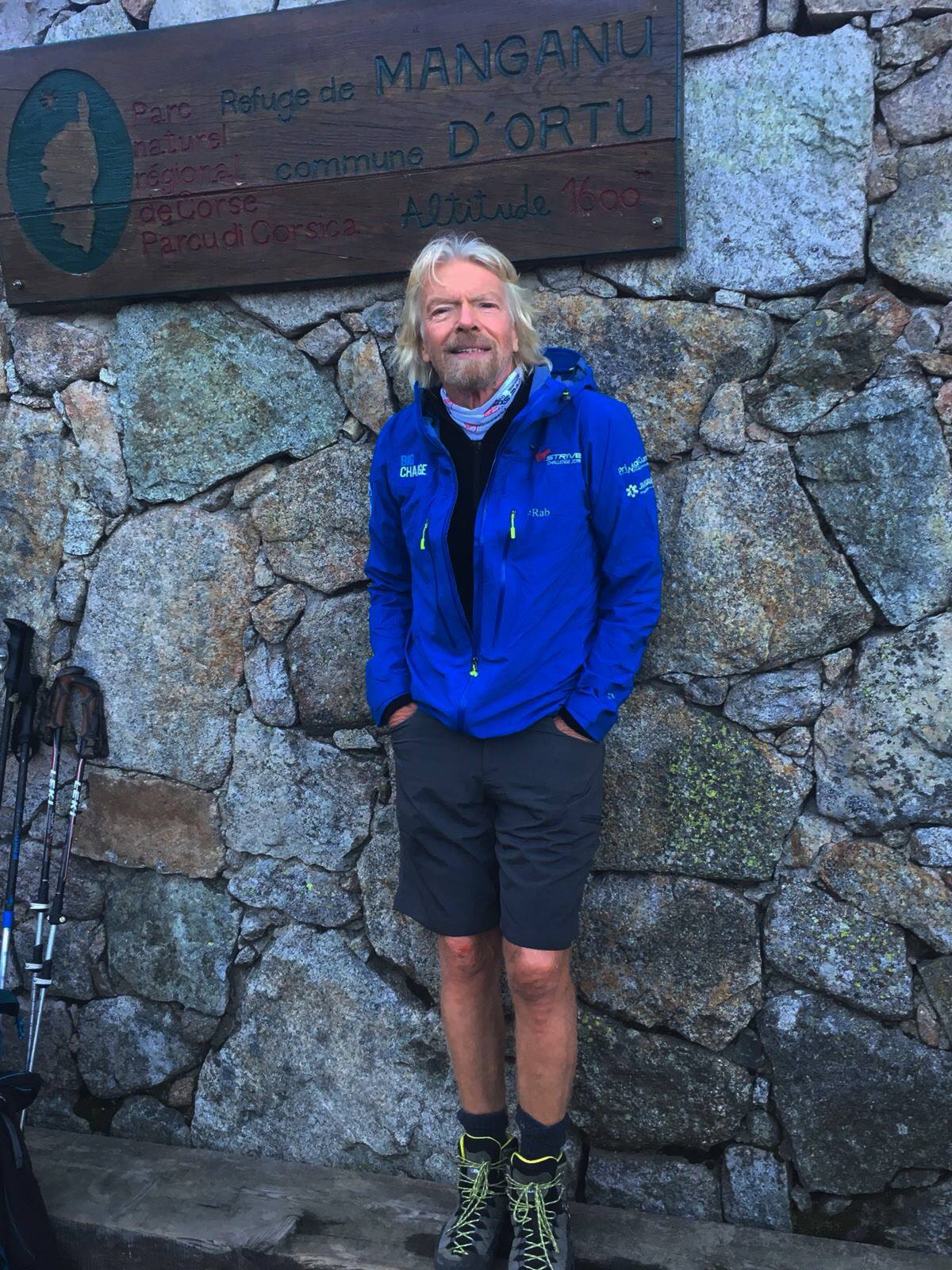 The idea was for a group of determined people to cycle, kayak, walk and climb with the aim of raising money for a charity, called 'Big Change.'
The Corsican section started at Vizzavona and followed the GR20 North to the refuge of l'Onda, Petra Piana, Manganu, Castel di Vergio, then they peeled down through the Aitone Forest to the west coast, finishing at Porto.
This is what Sir Richard Branson had to say about his GR20 experience....