The Highest Summits in Corsica - Vizzavona Hotel Review
Corsica is the Mediterranean island that has the highest average altitude. It boasts 120 summits above 2000m. The central summit the Monte d'Oro is 2400m high and dominates Vizzavona.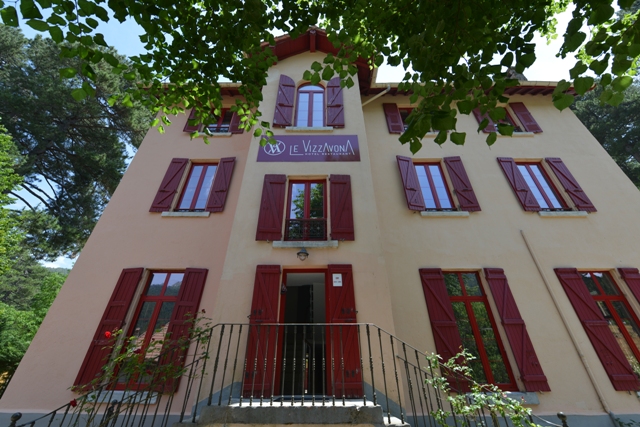 If you are planning to spend a night in Vizzavona, take a look at my hotel review. Vizzavona is only 50kms from Ajaccio and is easily accessible by road and train.
As anybody that has hiked the GR20 knows, Vizzavona is a crucial spot along the trail. It's blotted in the middle of a vast forest of chestnut, beech and pine trees, in the centre of the island. It will be either the starting point of your week's hiking, or midway of your two week hike.
You might think that it's not worth investing in a night's comfort, that indeed part of doing the trek, is in fact, roughing it for a couple of weeks.. However, the difficulty of the Corsican GR is legendary amongst hikers and getting a decent night's sleep along the way can make all the difference in succeeding your project.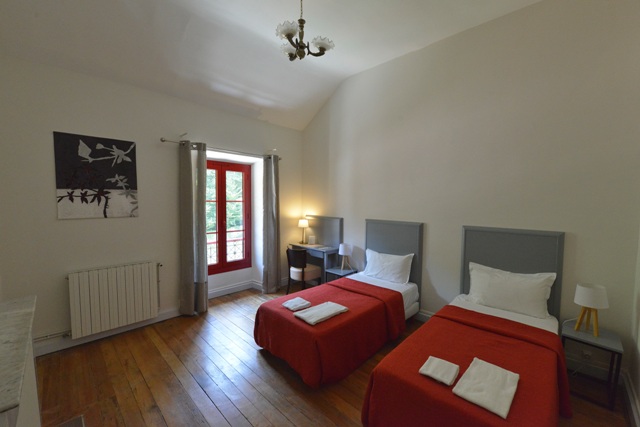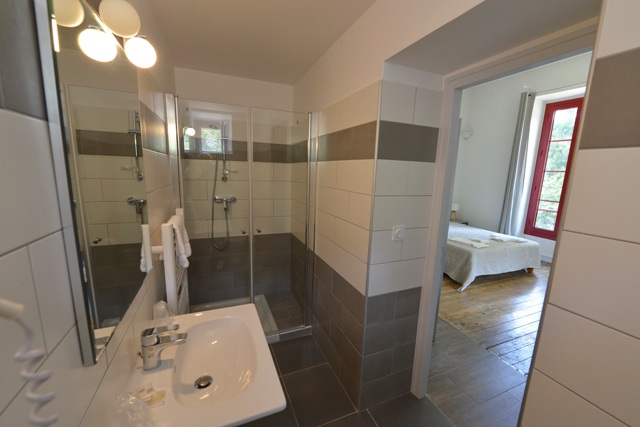 As the train pulls into the station, it's principally walkers and rucksacks that tumble out, you are instantly met by sharp mountain air. There is a station master, a restaurant, a small shop and that's about it. I veered to the right, walked a hundred meters uphill before spotting the large shady garden of the hotel.
Although the building itself is old and traditional, it's welcoming and the recent refurbishment has rendered it spick and span. The garden is serene and peaceful, the reception area eludes cleanliness and freshness.
The wooden floors creaked as I made my way upstairs. My bedroom offered thick walls, a solid mattress, crisp bed linen, a gorgeous bathroom and an impressive view from the window. The double room, on half board, cost 176 euros and it was well worth it.
Once installed, there was plenty of space in the surrounding gardens to have a drink and look over maps. Alternatively, you can make your way to the nearby river l'Agnone to a series of rock pools called 'Cascades des Anglais' Find a good spot with inviting sun baked rocks to relax and have a dip. The water is ice cold, good for the body and soul!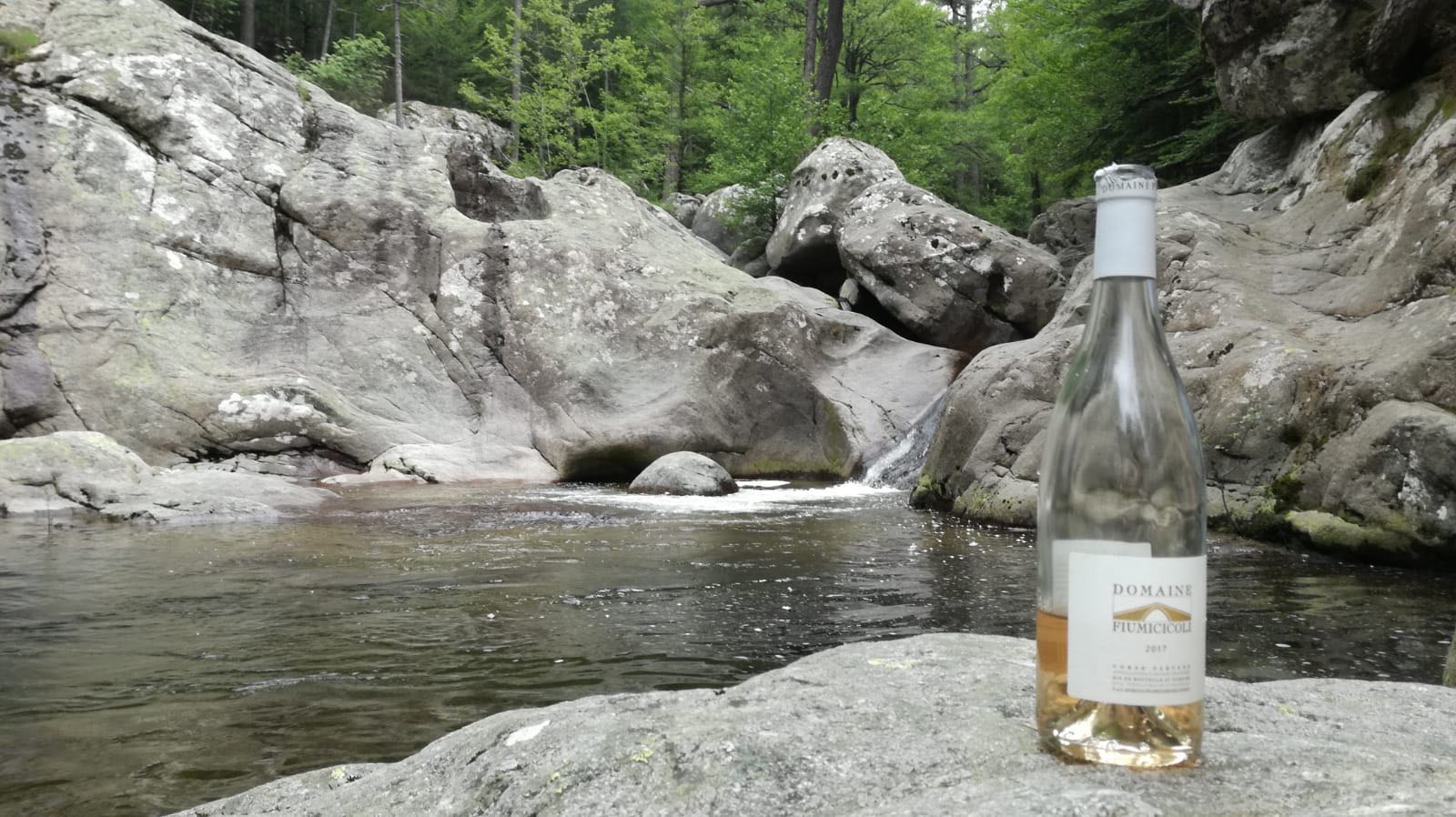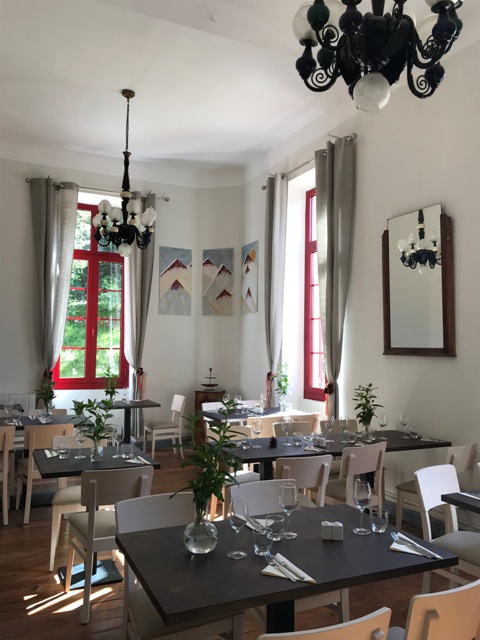 The evening meal and breakfast was great value for money. The food consisted of typical Corsican dishes that had been well prepared. I was extremely pleased with my choice of night stop. For a tighter budget, the hotel has a refuge just behind the main building. The dormitories and bunk beds are shared, the facilities are pristine and there is a washing, drying machine. Everybody gets to eat together in the main restaurant, very convivial.
If you are not on the GR20 there are some inspiring day walks from this base, the owner and staff will make you very welcome.