Join the departure of the GR20 : train, plane, bus, ferry or taxi
Calenzana village in the (North) of the island and Conca in the South are the start and finish points of the trail. Vizzavona, is the mid way point and easily accesible if you want to walk one half of the trail. It is well served by bus and train from Ajaccio and Bastia.
The start and finsih points are not next to the airports and you will need either a taxi, bus, or train, to take you closer. A great English website that is kept up to date with public transport services is Corsica Bus Org
Every year the flight situation from the uk improves and we have listed the complete service offered for 2018. Prices shoot up, so it's worth getting in early. You might want to consider arriving in the North of the island and leaving from Ajaccio. If you are travelling outside of the period where there are direct flights, it's worth looking at either Nice, or Marseille to change flights. Air Corsica offer a choice of flights per day.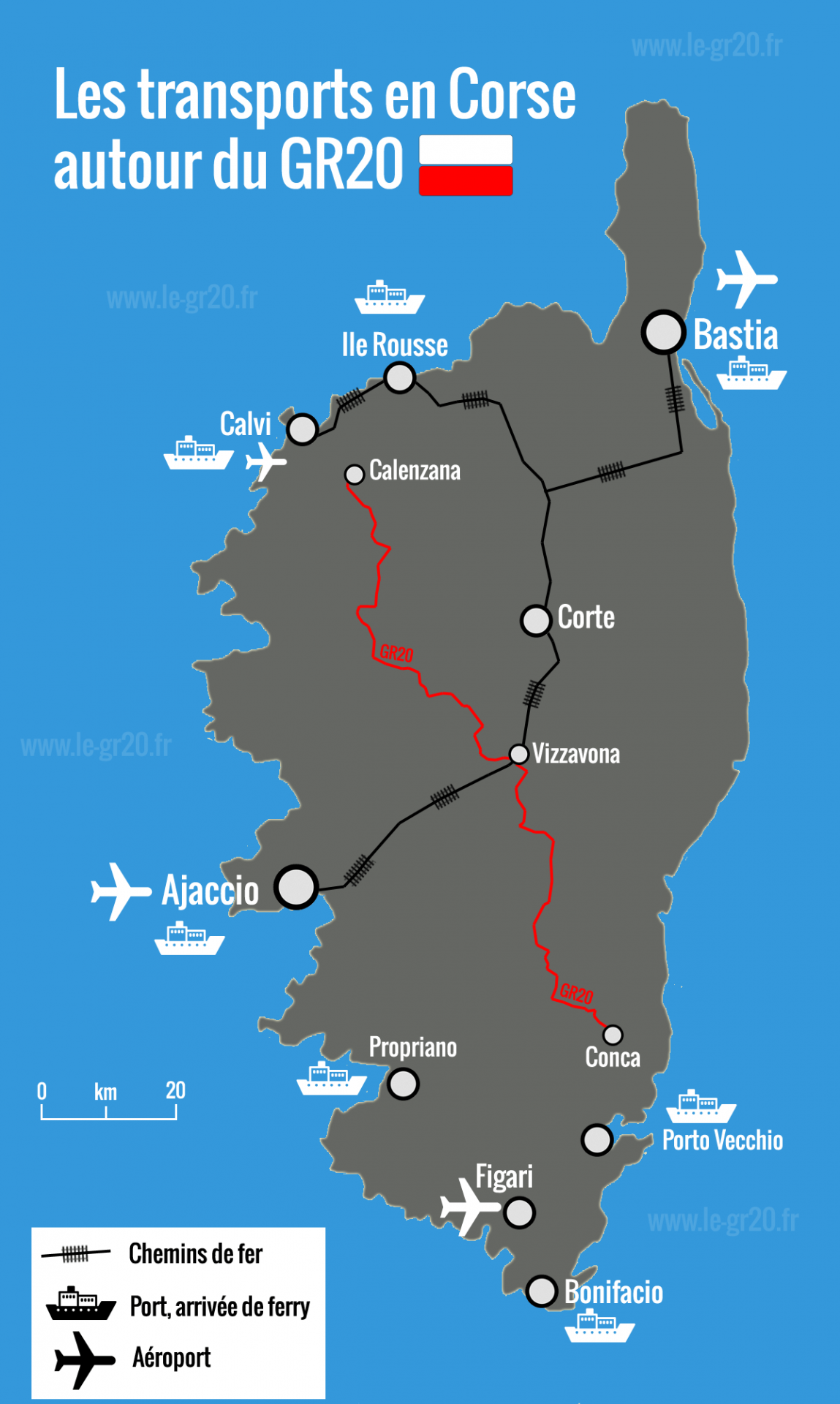 You arrive in Corsica by plane