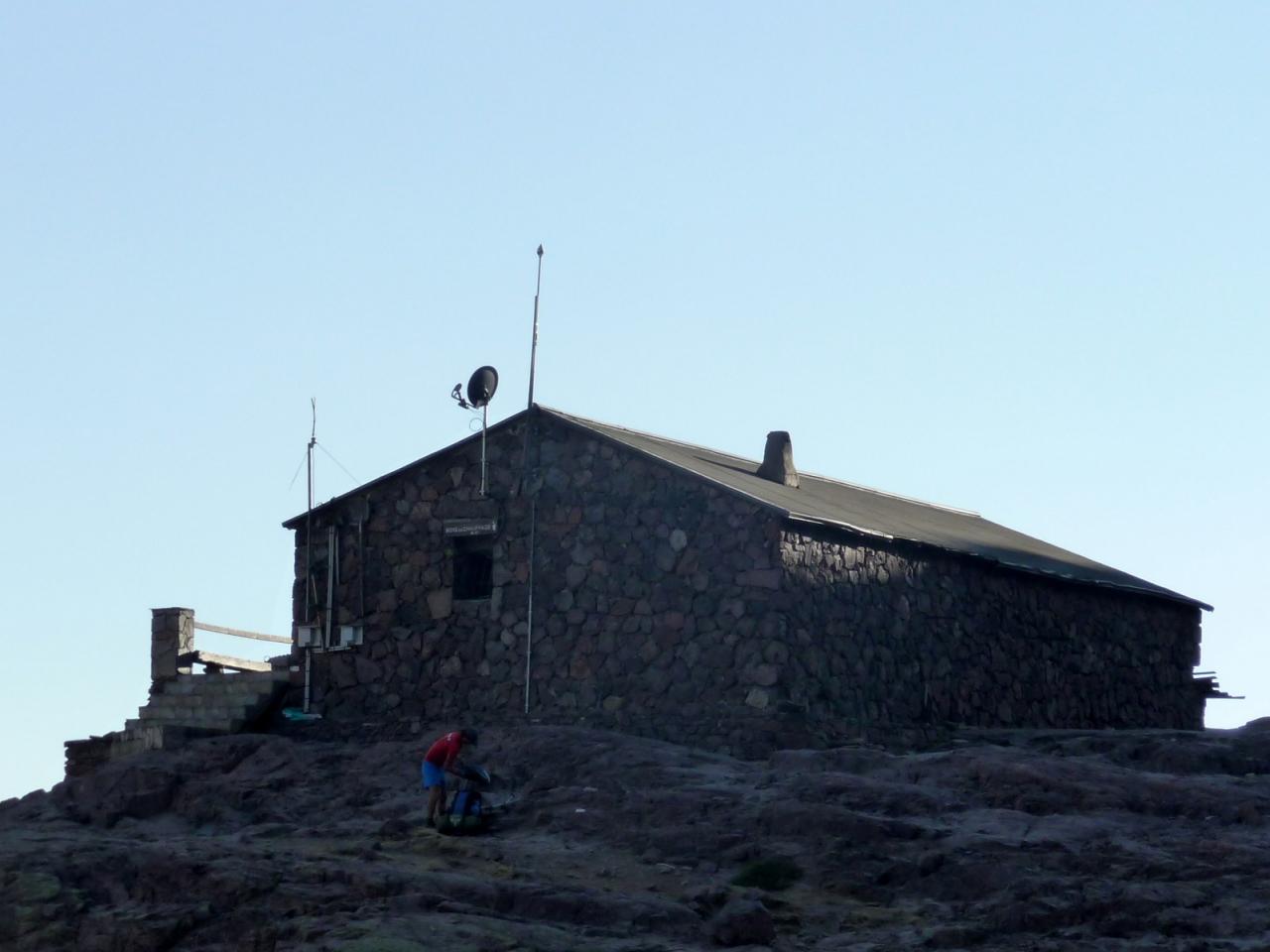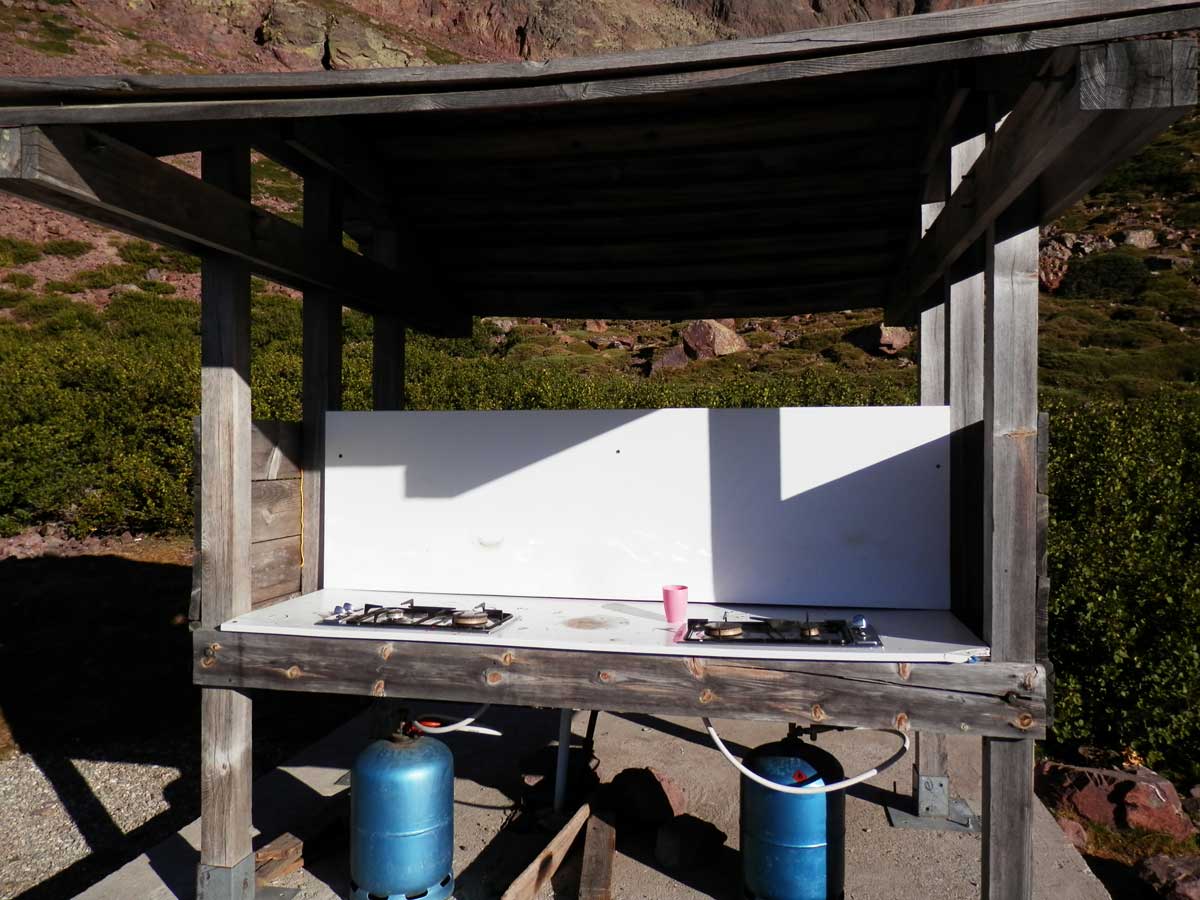 Alt 1991m altitude. This is the sixth accommodation you will come across on the GR20 north when setting out from Calenzana. There are 26 beds inside and plenty of space for tents. Don't underestimate the evening drop in temperature at this altitude.
The refuge is dotted between two big summits, the Paglia Orba and the Tafunatu. There is a cold shower and toilet block just below the refuge and a spring several metres from the main building. There is an indoor kitchen and eating area, as well as, an outdoor kitchen. You can buy breakfast, a hot evening meal, snacks and drinks. There is a lovely big terrace that gives a great view down the Golu valley, it's a good spot to enjoy an omlette lunch, or a drink.
For more informations : eat on the GR20.
If you have a wander up behind the refuge towards the Col de Maures, you will find some impressive geology. The granite rock is pink, there are some massive boulders and the ambiance is volcanic. It's also an area that is favoured by wild mouflon. A lot of people these days are tempted to continue down the valley to Castel di Vergio, where you have the opportunity to re-charge telephones, find hot water and modern comforts.
Opening of the refuge
The refuge is open all year round. However, like all the other shelters, they are only kept from May / June until September / October. The opening and closing date not being defined in advance, you must inquire on the PNRC website for exact information.
Book a night
Reservations are made online, directly on the PNRC (Regional Natural Park of Corsica) website. You will need to take the booking confirmation with you to present it to the caretaker when you arrive at the refuge. Consult the schedule then book online according to the availability calendar: book one night. For more information on nights in shelters, contact the PNRC.