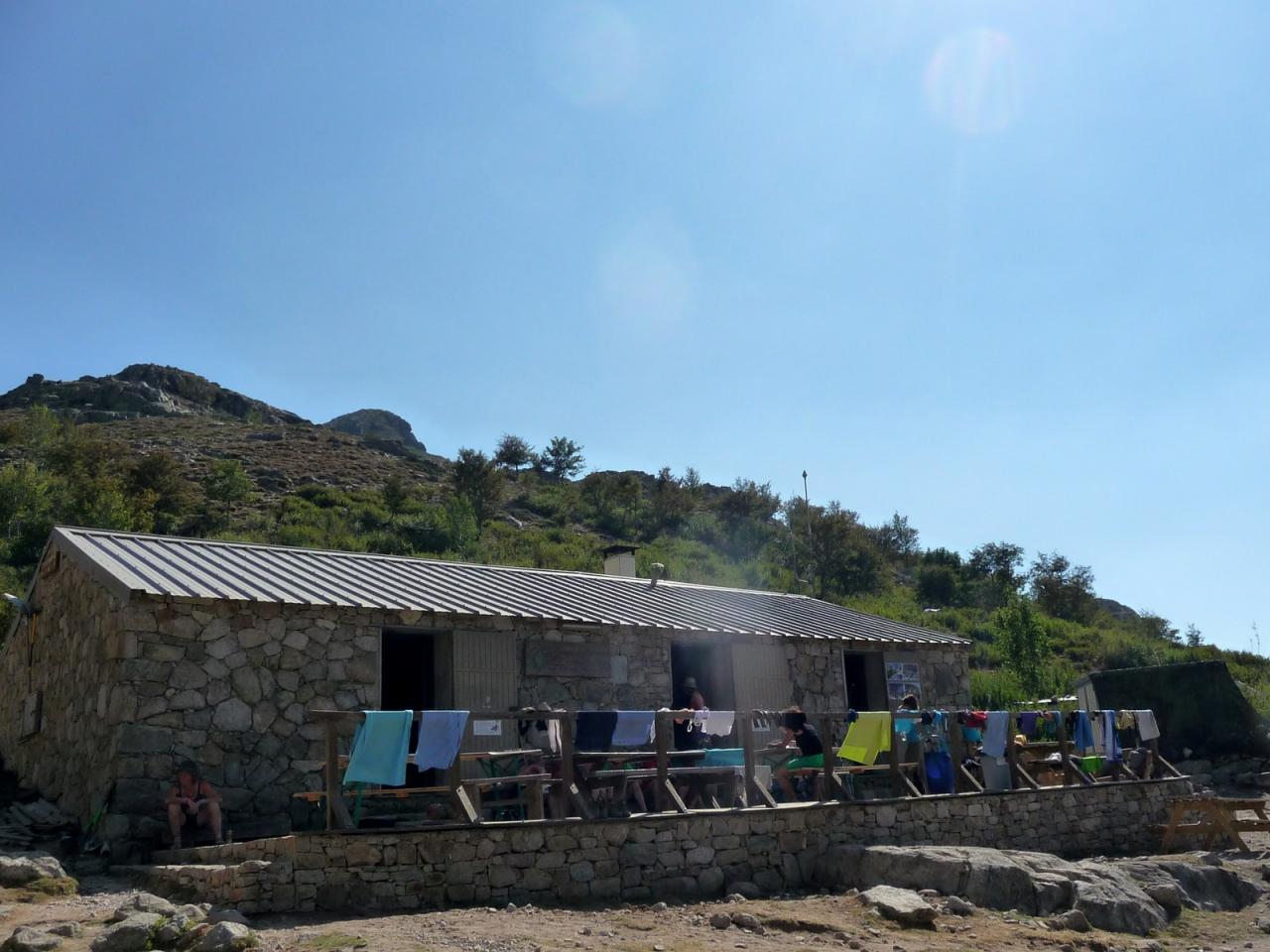 Alt 1600m. This is the ninth park refuge that you will come to on the GR20 north when setting out from Calenzana. You cross a small wooden bridge to access this nightspot. There are 31 beds inside and plenty of space for tents on grassy flat ground. The river that runs alongside the camp spot has some enticing rock pools.
There is a cold shower, toilet block and a spring several metres from the main building. There is an indoor kitchen and eating area, as well as, an outdoor kitchen. You can buy breakfast, a hot evening meal, snacks and drinks.
More information : eat on the GR20.
What's different here? You will notice re-cycling bins for different types of rubbish. Manganu is run particularly efficiently and one service they offer is freshly baked hot bread rolls, I would get your order in quick! They sell out fast. The refuge is situated at the start of the walk up to the high Capitello Breche.